Investing resources for

today's futurist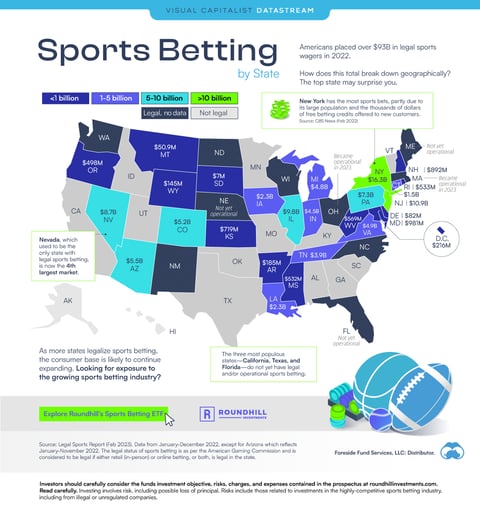 Americans placed over $93B in legal sports wagers in 2022.

In 2022, sports betting showed the highest growth in all commercial gaming segments.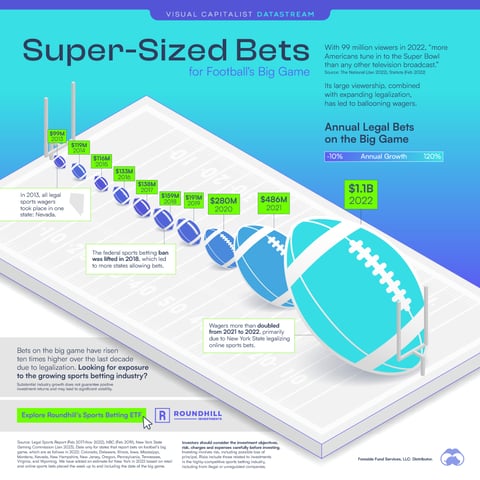 With 99 million viewers in 2022, "more Americans tune in to the Super Bowl than any other...
Join the list of today's futurists
Get investing news, insights, and more every week.