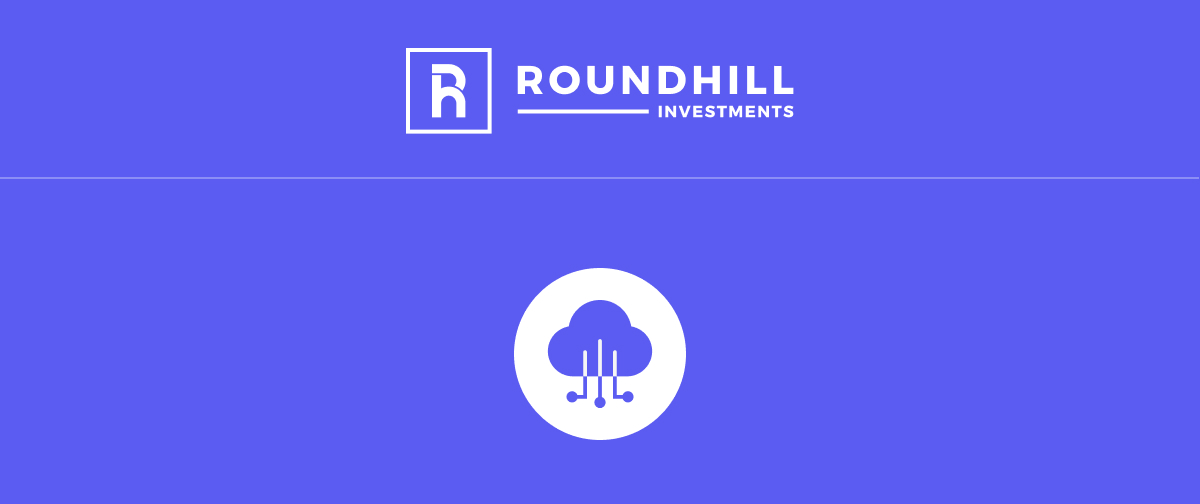 The AI Search Wars - What's at Stake for Google, Bing and Everyone Else?

Google has built a near monopoly in search over the last few decades and it's been so successful that its even in the dictionary as a verb - to "google" is to use the Google search engine to find information on the Internet. But with the advent of search powered by generative AI models like OpenAI's GPT and Google's BARD, that may start to change - or will it? Let's assess the landscape and the impact of generative AI on the business model underpinning the service.
---
Search Landscape Today
Google is known as the search engine leader, but just how dominant are they? According to Similarweb, Google had a 91% U.S. search market share in January 2023. Microsoft's Bing was second at 5% followed by Yahoo (yes Yahoo still is a thing) and DuckDuckGo. Worldwide, which includes most major markets except China, Google's search share is also 91%, Similarweb's data shows, vs. 3% for Bing and Yahoo.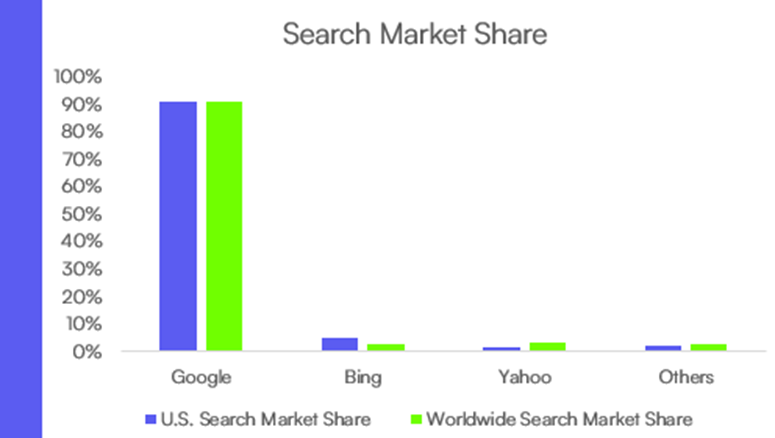 Source: Similarweb, January 2023
And this dominance is very lucrative - Google reported search-related revenue of $162.5 billion in 2022, giving it a 62% share of worldwide search advertising revenue, based on MagnaGlobal's estimate for the global search advertising market from Bloomberg.
But in November 2022, Microsoft-backed OpenAI released ChatGPT to the public for free and it reached 100 million users in January, 2023. According to UBS, this is the fastest-growing Internet application of all time. And with Microsoft embedding the AI model behind ChatGPT into Bing search, is this going to shake up the search landscape?
---
AI Search - Big Opportunity With Big Cost
Now we get to the meat of it - what does generative AI do to the search business, both in terms of its competitiveness and the cost structure of the business. The folks at Semianalysis have done excellent work estimating the cost structure of ChatGPT and AI search and how that applies to Bing and Google.
They estimate that it costs OpenAI about 36 cents per query to run ChatGPT and they estimate that Google's search business currently costs a little over a cent per query to run, generating profit per query of about .55 cents. Running Google on similar GPU architecture to OpenAI would crimp the profit per search by about two-thirds.
There's things Google can do to offset the cost burden of migrating to the new AI search models and they are already doing some of that. Google's first AI search product is leveraging its BARD large language model (LLM), which is a far more simple and smaller LLM than the one powering Bing GPT search. Google possesses much more advanced models such as PaLM but it chose to roll out BARD first. This was probably a cost-driven decision.
Because Microsoft is operating from such a small search scale, it can afford to run a much less profitable business up front and test new monetization models such as subscriptions. And as CEO Satya Nadella said, each percentage point of market share they can gain in search equates to $2 billion of revenue from advertising given the size of the search ads market.
Google has so far maintained its advertising-driven search business model but could experiment with subscription tiers for more advanced models to offset the cost burden.
---
What This Means for the Future of Search
First of all, don't count out Google. They have what some consider to be the leading AI LLMs in the world, they just have been a lot slower at rolling them out commercially and some contend they lack the culture and organizational structure to successfully do this like Microsoft seems to be doing. But as we stated in the intro, Google is a verb, it's a built-in behavior and it will be very tough for users to break those habits.
What could happen is that the search industry becomes tiered by technology. The advanced AI search platforms powered by the most powerful LLMs could stay behind a subscription paywall and stay limited to a small-set of high-powered users while the less powerful models power the ad-supported free-to-use search engines.
We'll wait and see what impact - if any - this has on search market shares to see if AI search really causes a dip in Google's near monopoly. But what is certain is that the investment in infrastructure - namely GPUs - to power these search engines is going to be massive. Nvidia is by far and away the leader in GPUs used for AI and is poised to see demand for its AI chipsets take off as the AI arms race accelerates. In fact, this is already starting to take place.
As Jensen Huang, the CEO of Nvidia said on the company's fourth quarter earnings call on Feb. 22:
"The accumulation of breakthroughs from transformers, large language model and generative AI has elevated the capability and versatility of AI to a remarkable level. A new computing platform has emerged. New companies, new applications, and new solutions to long-standing challenges are being invented at an astounding rate. Enterprises in just about every industry are activating to apply generative AI to reimagine their products and businesses. The level of activity around AI, which was already high has accelerated significantly. This is the moment we've been working towards for over a decade and we are ready."
This document does not constitute advice or a recommendation or offer to sell or a solicitation to deal in any security or financial product. It is provided for information purposes only and on the understanding that the recipient has sufficient knowledge and experience to be able to understand and make their own evaluation of the proposals and services described herein, any risks associated therewith and any related legal, tax, accounting or other material considerations. To the extent that the reader has any questions regarding the applicability of any specific issue discussed above to their specific portfolio or situation, prospective investors are encouraged to contact Roundhill Investments or consult with the professional advisor of their choosing.
Investing involves risk, including possible loss of principal. Artificial Intelligence (AI) Companies and other companies that rely heavily on technology are particularly vulnerable to research and development costs, substantial capital requirements, product and services obsolescence, government regulation, and domestic and international competition, including competition from foreign competitors with lower production costs. Stocks of such companies, especially smaller, less-seasoned companies, may be more volatile than the overall market. AI Companies may face dramatic and unpredictable changes in growth rates. AI Companies may be targets of hacking and theft of proprietary or consumer information or disruptions in service, which could have a material adverse effect on their businesses.