The History Behind the Ongoing Interactive Gambling Gold Rush in the US
Disclaimer: @dividendblower and @Bullx33 on Twitter are portfolio managers of an alternative long-biased long/short equity fund solely focused on the Gaming and iGaming sectors. The fund is backed by well-known industry experts, investors and business pioneers. The opinions herein do not reflect those of Roundhill Financial Inc. or its employees. This is not intended to be an offer or recommendation to buy or sell securities.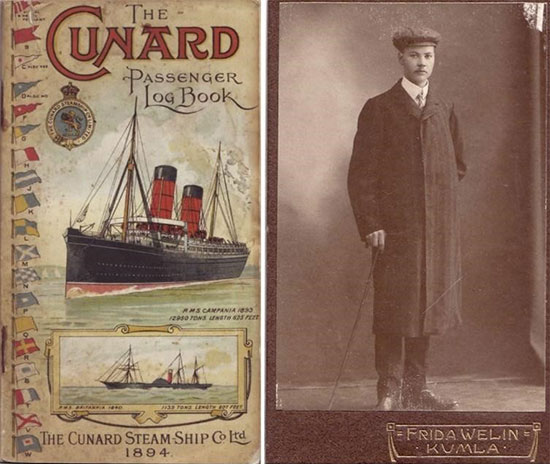 In 1908, Carl Emanuel Aneli left Sweden for the US - but first, he had his picture taken. Photo: Frida Welin
More than 100 years ago, a gold fever spurred waves of immigrants to the United States. While gold mining itself proved unprofitable for most diggers, some made large fortunes, especially pick-and-shovel merchants. History is about to repeat itself…
By the 1850s, the influx of aspiring prospectors made San Francisco a world-famous city. San Francisco overtook New Orleans as the gambling capital of the U.S. However, California gradually strengthened its laws and its policing of gambling. As a result, the games went underground.
To overcome the Great Depression, Nevada legalized gambling in 1931 as a way to bring economic relief. The Las Vegas Strip soon became the nation's new casino capital. Decades later New Jersey legalized gambling in Atlantic City in 1977. In 1979, the Seminole tribe of Florida opened its first gambling reservation, spurring a trend that would be followed by other native casinos.
However;
(1) Interstate and international transactions remained illegal under the Federal Wire Act of 1961.
(2) Wagering on sports was prohibited on a federal level throughout the country (both retail and online) under the Professional and Amateur Sports Protection Act (PASPA). The law exempted Nevada's sports wagering business, as well as the sports lotteries in Delaware, Montana and Oregon, because they were grandfathered prior to the legislation's passage in 1993.
The legality of interactive gaming usually comes down to how individual states classify game-of-chance vs. game-of-skill. The first interactive breakthrough came when fantasy sports became widely accepted in most states as a game-of-skill. Daily Fantasy Sports ("DFS") operators like Fanduel and DraftKings quickly became market leaders with massive player databases and brand awareness.
Things started to move more quickly when New Jersey became the first state to fully legalize both online casinos and poker in November 2013, suggesting that legislatures were willing to approve and regulate games-of-chance thus providing the benefits of significant tax revenues.
The bonanza breakthrough came on May 14, 2018 when the United States Supreme Court repealed PASPA and paved the way for individual states to permit retail and/or online sports betting.
Exhibit 1: And a bonanza it was... NJ has generated >$2 billion to operators and >$300m to state budget since legalization of iGaming and Sports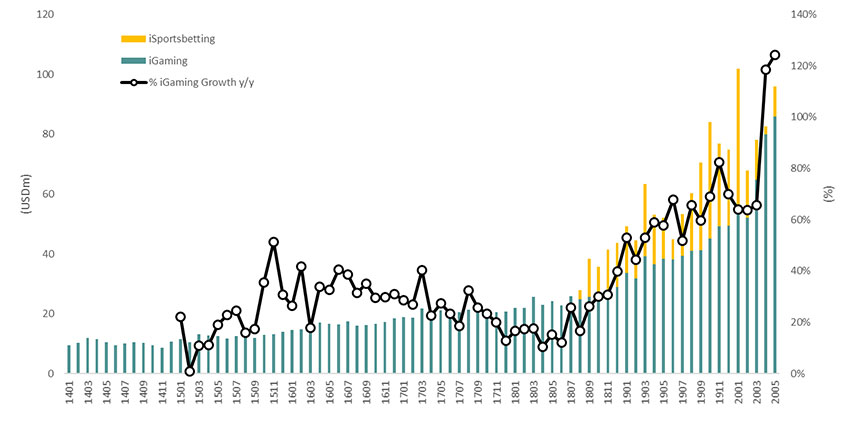 Other states began to take interest when New Jersey's success became apparent:
(1) By its first full year of operation, Sports betting generated nearly $300m GGR on top of a $500m iCasino market (growing at high double digits). Watching your favorite team is just much more fun with a stake on the game
(2) From the first day of introduction, Sports also amplified iCasino growth through cross-promotion activities and new cohort reach
(3) By introducing a full interactive palette, land-based casino operation also grew seven percent in 2019, previously stagnating around zero growth for years
(4) Interactive gaming has turned out to be an especially important diversified source of income for both the industry and state budgets in the wake of COVID-19. The Center of Budget and Priorities estimates a cumulative $615 billion fiscal hole in state budgets caused by the pandemic over the next fiscal years. The projected shortfall for the upcoming fiscal year (2021) is much deeper than the shortfalls faced in any year of the Great Recession, potentially resulting in an accelerated pace of legalization moving forwards
Exhibit 2: Legalization is sweeping across the states at a rapid pace. Currently, 23 states have legalized sports betting with 18 active (10 mobile)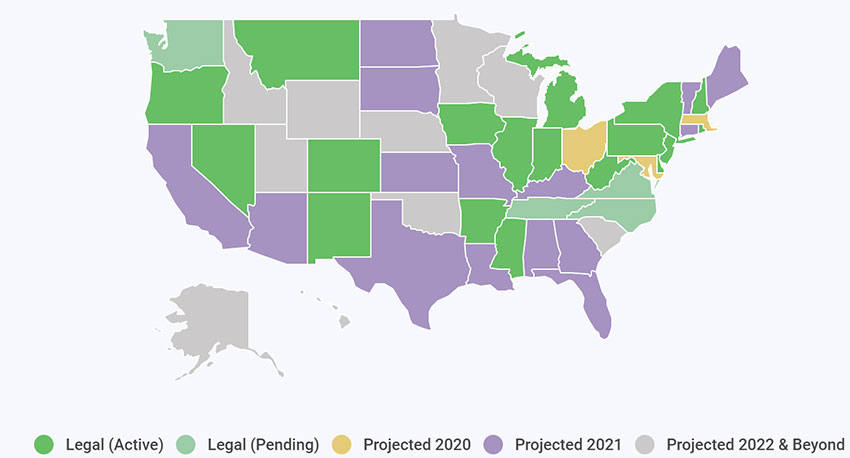 Market access is critical. In most European countries, one simply applies for a license to enter the market. The easier to acquire a license, the lower the barriers-to-entry. In the US, the situation is a bit different. Pre-existing land-based footprints are rewarded, as only land-based casinos can be license holders, while others need to lobby for market access by leasing a 'skin' (via either a revenue share or equity offer). Footprint matters, and to name one license owner, Penn National has the widest footprint of the group with 42 properties across 19 states.
Exhibit 3: Market access and regulatory structure varies on a state-by-state basis. History explains why California and Florida have not yet legalized interactive gaming; tribal sovereignty debate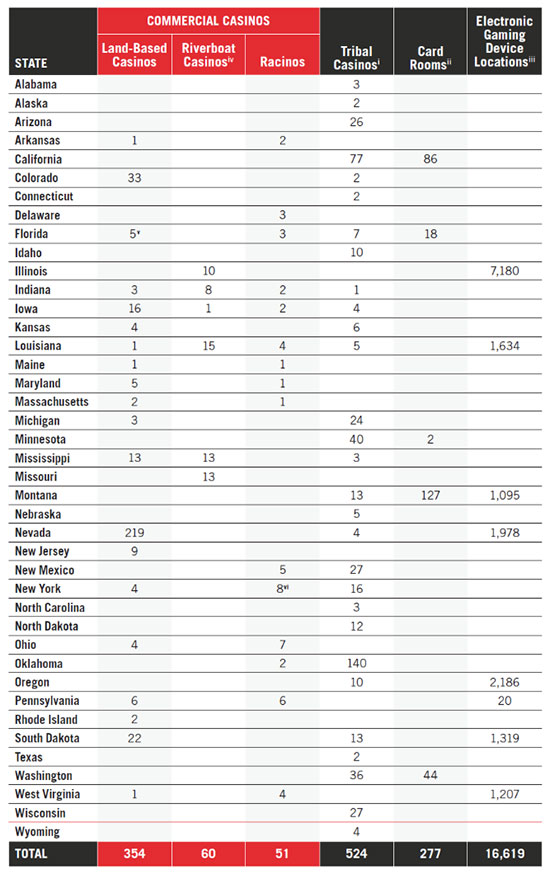 But one thing is for sure -- everyone wants a piece of this growing pie. The US market is not just an immense growth opportunity -- it also may shape the general perception of gambling in a positive light for regulators and investors alike. The general US perception vs. many European countries (e.g. UK and Sweden) is that gambling comes with several positive aspects: it creates jobs for the unemployed, generates tax revenue for the states, and it challenges a dangerous black market. (It doesn't hurt that most Americans are born and raised with a casino next door and love to support their local sports teams).
Exhibit 4: US exposed companies have been rewarded with an expanded investor base, positioning themselves for the intense news flow and growth opportunities years to come…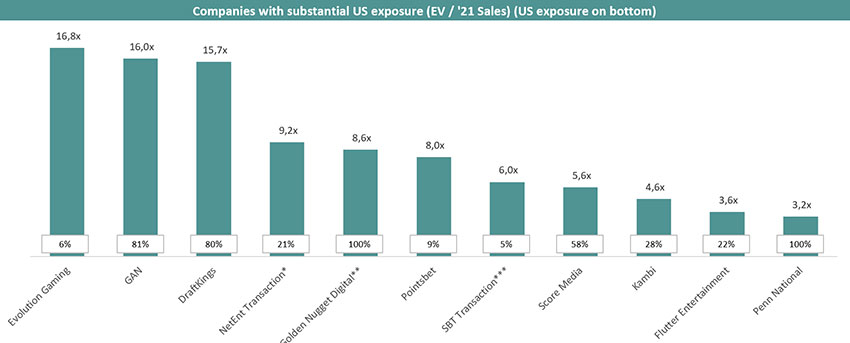 In any gold rush, a given prospector may or may not get rich. But a company selling savvy picks and shovels will prosper. European suppliers have a two-decade tech legacy advantage, but of course will need to adapt to a different player behavior, as well as different regulatory and technical requirements.
More than a century since the gold rush, the legalization of interactive gaming in the US sets the pace for yet another one. Gambling is today the world's largest entertainment industry. This is what happens when shining casino floors and thrilling share-of-wallet side activities turn into a regulated commerce. It is just taking off in the US.
Exhibit 5: The US online sports betting market is expected to be the largest globally