Investing in Esports Teams - 15 Stocks with Exposure

Esports teams, or esports organizations, have garnered a great deal of attention from the media covering gaming and esports investments. This can partially be attributed to the eye-opening valuations they have received -- for example, Cloud9 and TSM are each worth a reported $400 million. We have also seen prominent sports owners buy stakes in esports organizations (Bob Kraft, Jerry Jones, and Jeff Wilpon), as well as celebrities and athletes (Drake, Offset, Michael Jordan). But above all else, esports teams represent the most glamourous assets in the gaming space. I mean, who doesn't want to own a [e]sports team?
Alongside all of the hype and excitement, esports teams have continued to trade at fancy valuations in the private markets. According to our analysis of Forbes data, which is to be taken with a grain of salt, the top 12 esports teams traded at a multiple of 14.1 times trailing sales. 14 times sales, the type of multiple typically reserved for high-growth tech companies, is roughly 2 times the multiple awarded to traditional sports teams. However, esports is monetizing its fanbase at less than $5 per viewer. This compares to $35 and up for traditional sports. Therefore, if the esports industry can improve monetization and mature as an industry, those multiples might actually represent value when we look back in 10 years' time.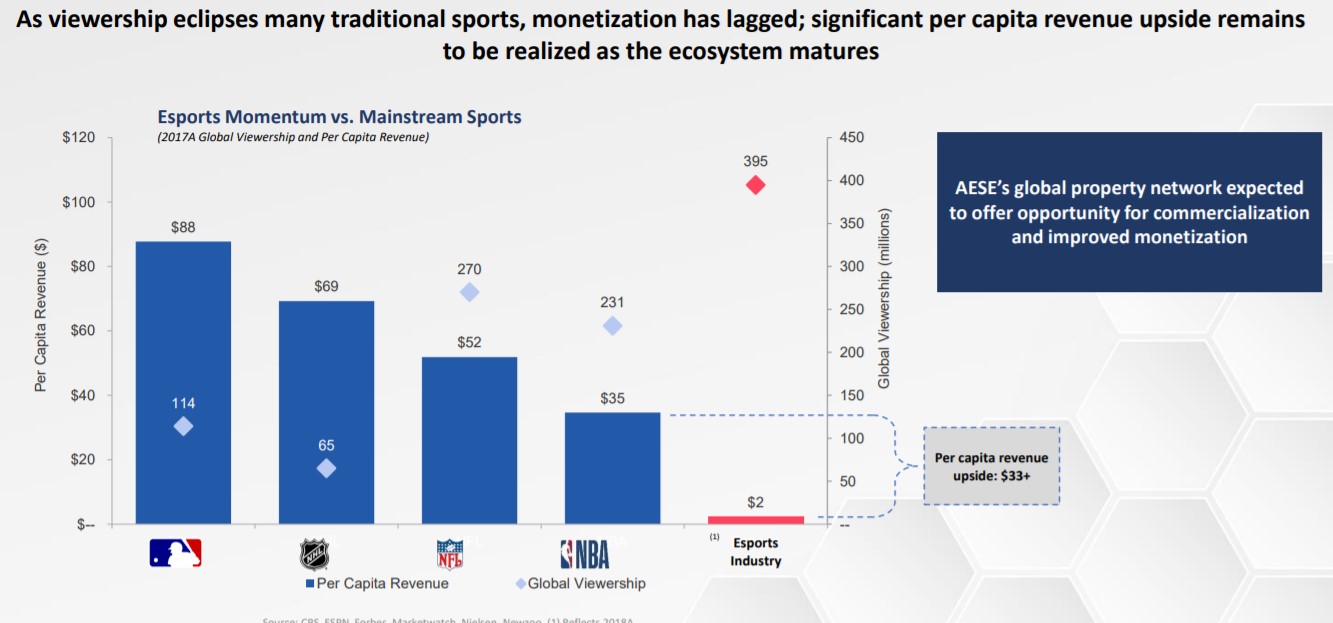 Source: Allied Esports IR
So, with all this talk of esports teams, how can you invest, given that a large majority of teams remain private entities? We have identified 15 public companies that provide exposure to one or more esports teams. We briefly analyze those companies, in alphabetical order, below.
This is not a recommendation or offer to buy or sell securities.
1. Ajax (AJAX NA)
AFC Ajax, is a Dutch professional football club based in Amsterdam. In 2016, the club launched AFC Ajax eSports, an esports division to compete in the EA's football simulation game, FIFA.
AS Roma (ASR IM)
Similar to Ajax, Roma is best-known for its professional football club, which competes in Italy's Serie A. Roma created its own FIFA team in February 2017.
3. Astralis Group (ASTGRP DC)
Astralis Group is a leading esports and media organization, and was the first notable pure-play esports organization to go public. The company's assets include three esports teams: Astralis (Counter-Strike: Global Offensive), Origen (League of Legends), and Future FC (FIFA).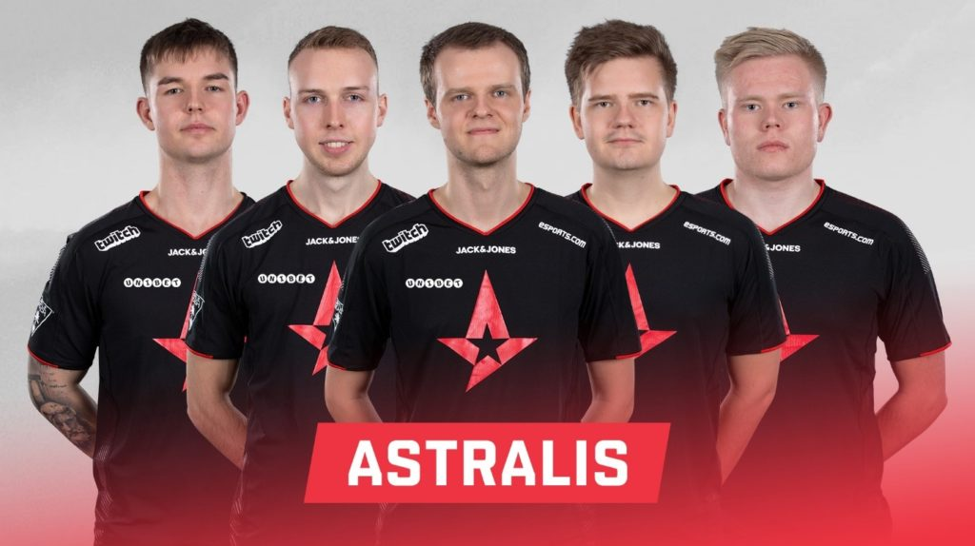 4. Beasley Broadcast Group (BBGI)
Beasley Broadcast Group, a traditional radio broadcasting company, made its first foray into esports by acquiring the then LA Renegades (now Detroit Renegades) and launching Checkpoint XP. In late 2019, Beasley further committed to its esports strategy, acquiring the Houston Outlaws of the Overwatch League for a rumored $40 million.
5. Beşiktaş Futbol (BJKAS TI)
As with Ajax and Roma, Beşiktaş is a publicly traded football club that has embraced esports. However, Beşiktaş has expanded beyond FIFA. The organization also competes in Counter-Strike: Global Offensive, Rocket League, and mobile esport Clash Royale.
6. Bilibili (BILI)
Bilibili is Chinese livestreaming platform similar to YouTube. Bilibili owns two prominent esports teams, the Hangzhou Spark of the Overwatch League, and Bilibili Gaming, which competes in the League of Legends Pro League in China. In December 2019, Bilibili reportedly signed a 3-year, $113 million deal for exclusive Chinese media rights for the League of Legends World Championships, complementing its team ownership.
7. Borussia Dortmund (BVB GR)
Borussia Dortmund, a German football club, fields a competitive FIFA team.
8. Comcast (CMCSA)
Comcast Spectator, a subsidiary of media giant Comcast, has an emphasis on sports - and esports. The company owns and operates the Philadelphia Fusion of the Overwatch League, and is building a $50 million, 60,000 square foot dedicated esports stadium in downtown Philadelphia. The company also recently formed a joint venture with SK Telecom called T1 Entertainment & Sports, which owns the best League of Legends team in Korea, SKT T1. T1 is also fielding competitive teams in Fortnite, PUBG, Super Smash Bros, Hearthstone, and Apex Legends.
9. Enthusiast Gaming (EGLX CN)
Enthusiast Gaming is a vertically integrated gaming media, esports and live events company. The company's media segment owns and operates 100+ gaming websites, with more than 150 million unique monthly visitors. The company's esports division is Luminosity Gaming, which owns and/or manages 7 esports teams including the Vancouver Titans (Overwatch), and the Seattle Surge (Call of Duty). In case you weren't aware, popular streamer Ninja used to compete for Luminosity.
10. Huya (HUYA)
Huya is a leading game livestreaming platform in China with a large and active game livestreaming community. Huya cooperates with esports event organizers, as well as major game developers and publishers, and has developed esports livestreaming as one of the most popular content genres on its platform. The company owns the Chengdu Hunters of the Overwatch League, and Royal Never Give Up (RNG), which participates in China's League of Legends Pro League. RNG fields a competitive Dota 2 team.
11. Madison Square Garden (MSG)
The Madison Square Garden company is best known for its ownership of its storied flagship arena, as well as the New York Knicks and New York Rangers. However, the company continues to expand into esports. In July 2017, MSG acquired a controlling stake in Counter Logic Gaming, an esports organization with a franchise slot in the North American League of Legends Championship Series, and a prominent Counter Strike team. MSG also opted to compete in the NBA 2K League, a joint venture between the NBA and 2K Games.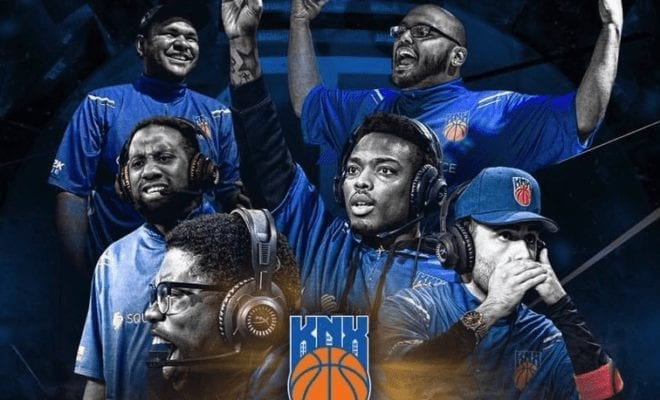 12. Mail.Ru Group (MAIL LI)
Mail.Ru Group is a diversified Russian internet company. In January 2018, the company acquired 100% of ESforce for $100 million. ESforce is the parent company of notable esports organizations Virtus.pro and SK, which field competitive teams in Valve titles Dota 2 and Counter Strike, as well as tournament organizer EPICENTER, publication Cybersport.ru, production company RuHub, and esports venue Yota Arena. In 2019, Mail.Ru sold 51% of its stake in ESforce to Modern Pick, retaining a 49% position.
13. Mobile TeleSystems (MTSS RX)
Mobile TeleSystems (MTS) is a telecommunications company, offering services to subscribers throughout the CIS region. In 2018, MTS acquired Praliss Enterprises, the parent company of Gambit Esports. Gambit competes in several titles, including Dota 2, Counter Strike, FIFA, League of Legends, and Apex Legends.
14. NetEase (NTES)
NetEase is one of China's largest game companies, with an emphasis on mobile games. NetEase owns the Shanghai Dragons, one of four China-based teams to participate in the Overwatch League. The Shanghai Dragons did not win a single match in their first season in the Overwatch League, going 0–40.
15. SK Telecom (017670 KS)
As mentioned earlier, SK Telecom has entered into a joint venture with Comcast Spectator to house its esports assets, including SKT T1.
We summarize each company and their esports involvement below.
Summary
| | | | | |
| --- | --- | --- | --- | --- |
| Ticker | Name | Country | Market Cap | Esports Relevance |
| AJAX NA | AFC Ajax NV | Netherlands | $410 | AFC Ajax eSports |
| ASR IM | AS Roma SpA | Italy | $423 | AS Roma Esports |
| ASTGRP DC | Astralis Group AS | Denmark | $73 | Astralis, Origen, Future FC |
| BBGI | Beasley Broadcast Group Inc | United States | $112 | Houston Outlaws, Renegades |
| BJKAS TI | Besiktas Futbol Yatirimlari Sanayi ve Ticaret AS | Turkey | $105 | Besiktas Esports |
| BILI | Bilibili Inc | China | $7,514 | Hangzhou Spark, Bilibili Gaming |
| BVB GR | Borussia Dortmund GmbH & Co KGaA | Germany | $899 | Borussia E-sports |
| CMCSA | Comcast Corp | United States | $194,232 | Philadelphia Fusion, SKT T1 (JV) |
| EGLX CN | Enthusiast Gaming Holdings Inc | Canada | $100 | Luminosity Gaming, Seattle Surge, Vancouver Titans |
| HUYA | HUYA Inc | China | $4,072 | Chengdu Hunters, Royal Never Give Up |
| MSG | Madison Square Garden Co/The | United States | $7,019 | Counter Logic Gaming, Knicks Gaming |
| MAIL LI | Mail.Ru Group Ltd | Russia | $5,128 | Virtus.pro, SK (JV) |
| MTSS RX | Mobile TeleSystems PJSC | Russia | $10,400 | Gambit Esports |
| NTES | NetEase Inc | China | $42,163 | Shanghai Dragons |
| 017670 KS | SK Telecom Co Ltd | South Korea | $15,311 | SKT T1 (JV) |
Legend
| | | | | |
| --- | --- | --- | --- | --- |
| Abbreviation | Name | Publisher | Parent | Ticker |
| AL | Apex Legends | Respawn | Electronic Arts | EA |
| CDL | Call of Duty League | Activision | Actvision Blizzard | ATVI |
| CR | Clash Royale | Supercell | Tencent | 700 HK |
| CSGO | Counter Strike: Global Offensive | Valve | Valve Corporation | Private |
| DOTA | Dota 2 | Valve | Valve Corporation | Private |
| FIFA | FIFA | EA Sports | Electronic Arts | EA |
| FN | Fortnite | Epic Games | Tencent (48.4%) | 700 HK |
| HS | Hearthstone | Blizzard | Actvision Blizzard | ATVI |
| LCK | League of Legends Champions Korea | Riot Games | Tencent | 700 HK |
| LCS | League of Legends Championship Series (North America) | Riot Games | Tencent | 700 HK |
| LEC | League of Legends European Championship | Riot Games | Tencent | 700 HK |
| LOL | League of Legends (other) | Riot Games | Tencent | 700 HK |
| LPL | League of Legends Pro League (China) | Riot Games | Tencent | 700 HK |
| MF | Madden Football | EA Sports | Electronic Arts | EA |
| NBA 2K | NBA 2K League | 2K Sports | Take-Two Interactive | TTWO |
| OW | Overwatch (other) | Blizzard | Actvision Blizzard | ATVI |
| OWL | Overwatch League | Blizzard | Actvision Blizzard | ATVI |
| PUBG | PUBG | Bluehole | Tencent (11.5%) | 700 HK |
| RL | Rocket League | Psyonix | Tencent (48.4%) | 700 HK |
| SSB | Super Smash Bros. | Nintendo | Nintendo | 7974 JP |