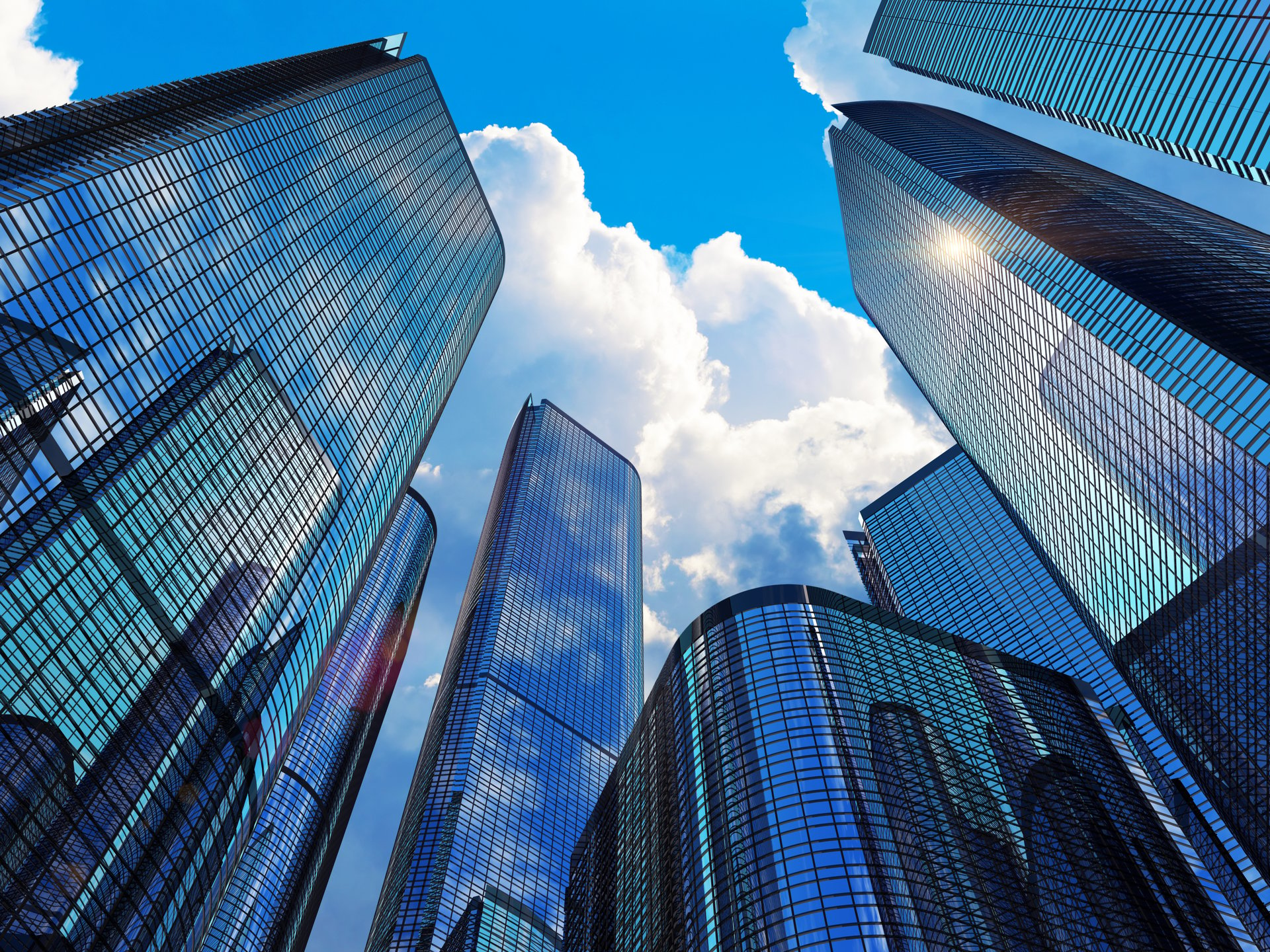 When Diversification Goes Wrong - Enter the BIGs

The first-ever suite of concentrated ETFs in the U.S
Diversification is a proven tool for hedging company-specific risks, known as idiosyncratic risks, within portfolios. And passive ETFs tracking broad market or broad sector indices have for a long time served as efficient tools to quickly gain access to a diversified portfolio of stocks. But over time, sectors and industries have shifted and economic trends have blurred lines between them. And this raises a key question:
Do these diversified portfolios actually give investors their desired exposures?
As the Wall Street Journal wrote in 2018, "every company is now a technology company." Although this was a prescient thought about how companies are re-thinking the criticality of their IT operations, it also underscores the fact that existing sector and industry delineations may not evolve quickly enough to keep up with underlying economic fundamentals. Or consider that the reclassification by S&P to move Internet companies like Alphabet and Meta Platforms - previously Facebook - to communications services from technology in 2018 disrupted what many considered to be technology portfolios.
Did you know that:
According to Bernstein Research, Apple, Microsoft, Alphabet, Amazon and Meta - known as the "FAAMG" companies - accounted for 70% of the tech sector's returns from 2014 through 2021. Investors in funds tracking the NASDAQ-100 Total Return Index, considered to be a bellwether for the technology sector, would only have generated 49% of their return from these stocks in that period given more diverse exposures, according to Bloomberg.
Well, what else is in the box?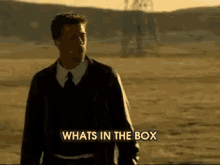 Source: Giphy
NASDAQ components Walgreens, Viacom and Kraft had negative returns over that period and overall, 49 stocks in the index had negative contributions to the index's returns. Further, components Costco and Amgen - not technology companies - provided positive contributions to the index's overall return. That doesn't sound like a pure technology exposure.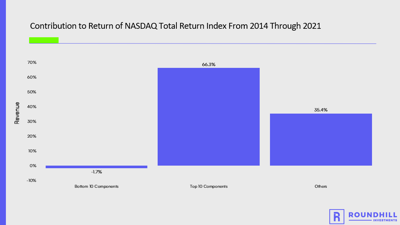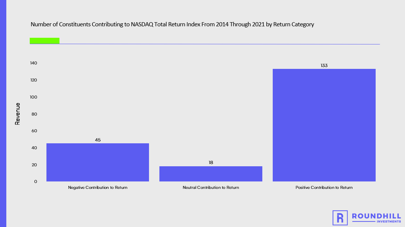 Source: Bloomberg, February 2023
A new option is needed
It's clear that existing offerings provide diverse exposures but in many cases, they fail to provide the concentrated positions to meet investors' desired allocations. Up until now, there wasn't a way for investors to get concentrated exposures to specific sector leaders with the cost-efficiency, liquidity and other benefits of an ETF wrapper. Well that's all about to change…
Enter the BIGs!
The first-ever suite of concentrated ETFs in the U.S. providing the cost-efficiency and liquidity benefits of ETFs with concentrated portfolios to create specific exposures to sector leaders. The newest innovation from Roundhill Investments aims to solve these pain points for investors and give them more options in constructing their portfolios, trading strategies or hedging decisions.
The BIG Banks ETF will be the first of the BIG ETFs suite to launch, followed shortly by:
The BIG Technology ETF (BIGT)

The BIG Airlines ETF (BIGA)

The BIG Defense ETF (BIGD)
To learn more about the BIG suite of ETFs, visit https://www.roundhillinvestments.com/etf/big/thisisbig
Carefully consider the investment objectives, risks, charges and expenses of Roundhill ETFs before investing. This and other information about each fund is contained in the Prospectus. Please read the prospectus carefully before investing as it explains the risks associated with investing in the ETFs.
The Funds are actively managed exchange-traded funds ("ETF") that pursue their investment objective by seeking investment exposure to the largest companies ("Underlying Issuers") assigned to one or more of the following industries, each of which is defined by an independent industry classification scheme: Technology Hardware Industry; E-Commerce Discretionary Industry; Internet Media & Services Industry; and Software Industry (collectively, the "Technology Industries"). The Funds generally will offer exposure to fewer than ten Underlying Issuers primarily through the use of swap agreements and/or forward contracts. Under normal circumstances, the Fund will invest at least 80% of its assets (plus borrowings for investment purposes) in financial instruments and other investments that provide notional exposure to, or in combination have economic characteristics similar or equivalent to those of, companies assigned to a technology industry as classified by an independent industry classification scheme. To the extent the the Funds invest directly in the equity securities of the Underlying Issuers, such investments may be counted toward the Fund's 80% investment policy.
The Funds expect to have concentrated (i.e., invest more than 25% of net assets) investment exposure in or more of the feature Industries at any given time, which may vary over time. Further, the Funds expect to obtain such investment exposure by transacting primarily with a limited number of financial intermediaries conducting business in the same industry or group of related industries. As a result, the Funds are more vulnerable to adverse market, economic, regulatory, political or other developments affecting those industries or groups of related industries than a fund that invests its assets in a more diversified manner. The Funds expect to use swap agreements and forward to achieve its investment objective. The Funds' derivative investments have risks, including the imperfect correlation between the value of such instruments and the underlying asset; the loss of principal, including the potential loss of amounts greater than the initial amount invested in the derivative instrument; and illiquidity of the derivative investments. The Funds expect to primarily utilize derivatives instruments that generally do not give rise to economic leverage. It may be difficult for the Fund to purchase and sell particular investments within a reasonable time at a fair price, or the price at which it has been valued by the Adviser for purposes of the Fund's NAV, causing the Fund to be less liquid and unable to realize what the Adviser believes should be the price of the investment. The funds are new with a limited operating history.
The BIG Funds are distributed by Foreside Fund Services, LLC.